Today we had a workshop on Laser Cutting .... Wow how cool is it ?!! Watched it in motion and it's so cool ! Making me think of all the things I can do with it within my project... Can't Wait to try it out !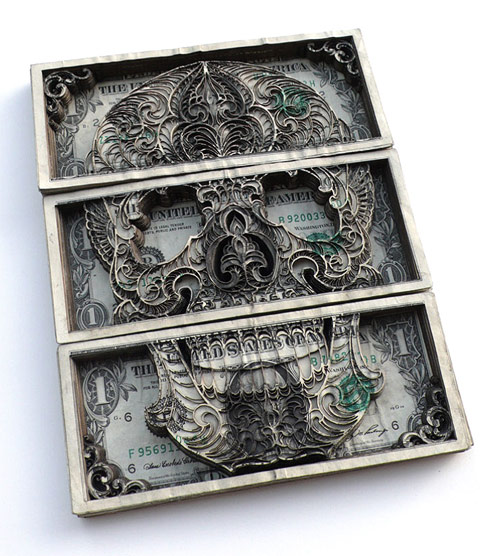 Laser Cut Dollar Bill by Scott Campbell
Here's an example of how fine and beautiful laser cutting can be ! This one's been done by tatooist Scott Campbell, some of his work was seen on the Channel Four tv programme, Four Rooms.